w/ Called to Surf Owners Steph and Amy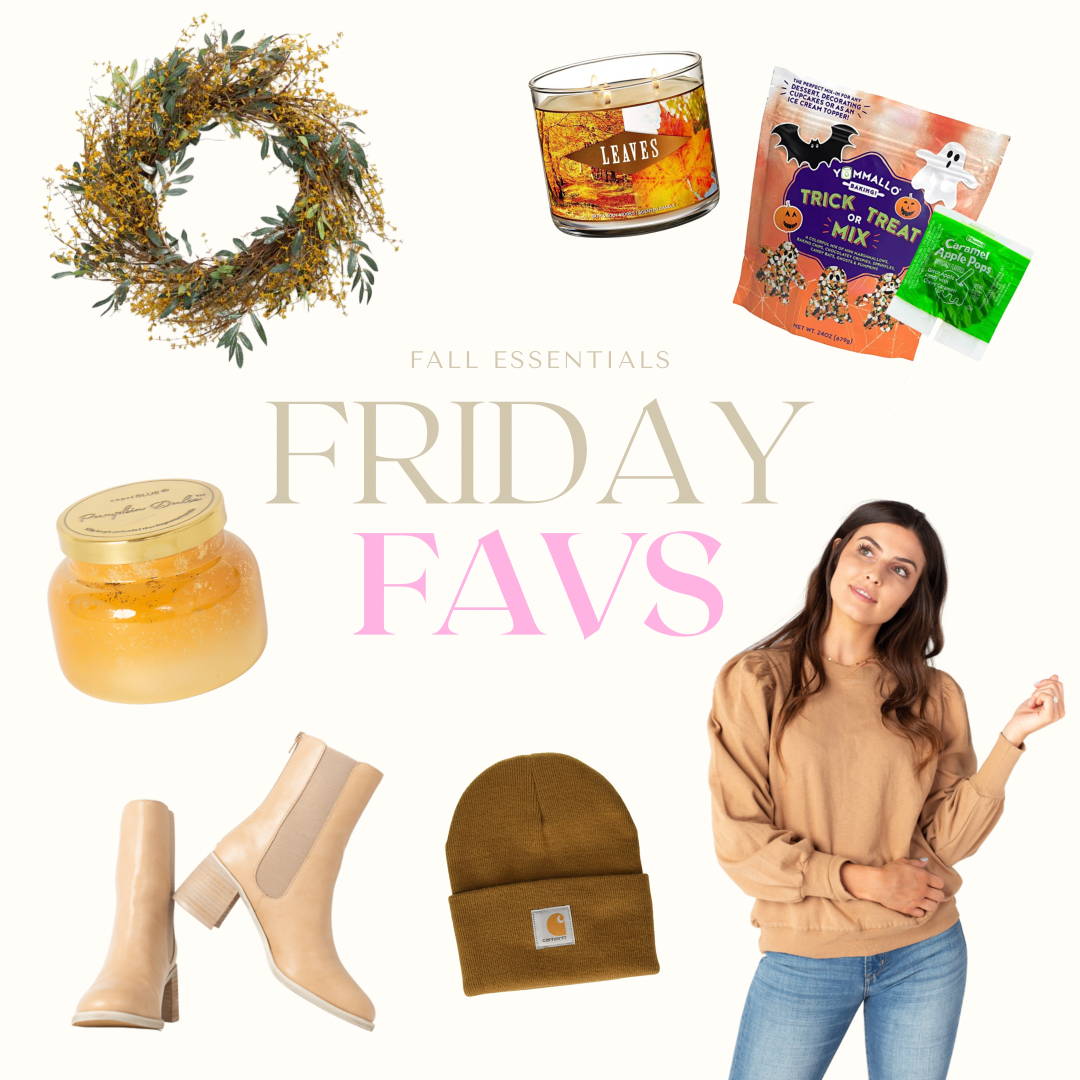 Fall is officially here and we cannot wait to share all of our favorites with you! We love the apple scents, chunky sweaters, new boots, colored leaves, seasonal traditions, and pumpkin everything! We hope you find some shopping inspiration through our Friday Favs.
This is the perfect fall candle that is a rich pumpkin scent with sweet ginger snap and creamy vanilla.
This sweatshirt is so soft and one that pairs well with any outfit. Joggers, jeans, under a dress, etc. The poof on the sleeves makes it a bit dressier while still being cozy.
We love mixing these with our Rice Krispie recipe that we make for our kids.
This Leaves candle by Bath and Body Works is the perfect combination of crisp red apple and clove spice.
"It is my FAVORITE smell and I can't get enough." -Steph