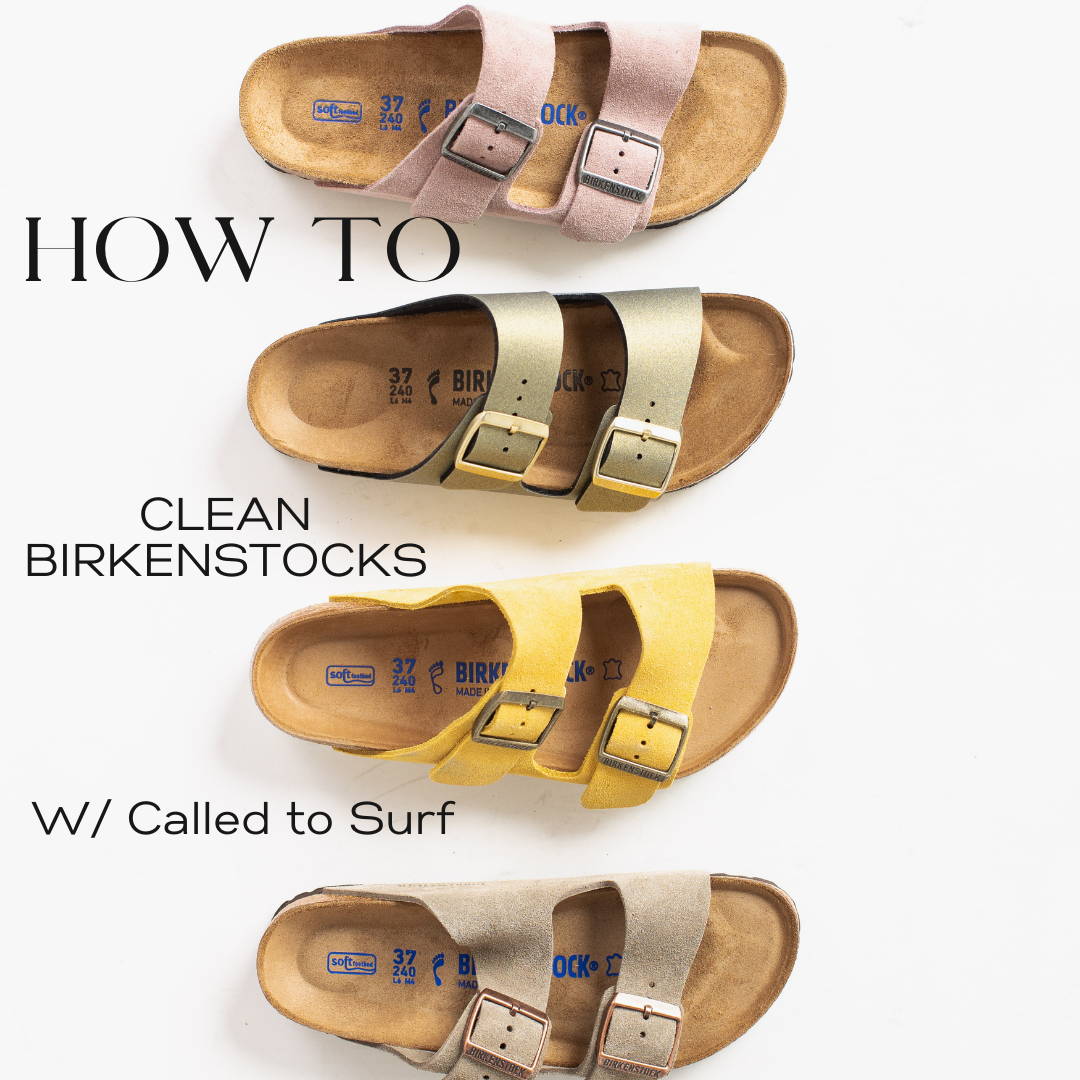 Five easy tips and supplies to clean up every pair of Birkenstocks in your closet!
Birkenstock Deluxe Shoe Care Kit
This Birkenstock deluxe shoe care kit can be purchased from Amazon. It includes a brush, cleaner and refresher, cork sealer and a water repellent spray, everything you need to shine up your Birkenstocks. One of our personal favorites here at CTS!
Use a toothbrush and soapy water to thoroughly scrub the footbed of each shoe
The Cleaner & Refresher Spray will eliminate odors and clean your foot beds. Spray the entire footbed and wipe away dirt and moisture with a cloth. For leather footbeds: let dry completely. For suede footbeds: back brush with a nylon brush to raise the texture. Repeat as needed!
The suede brush will make your suede Birkenstocks look good as new by bringing all of the excess dirt out of the straps.
To get heavy stains out, scrub each one with a toothbrush and soapy water. Once you have a completely dry and clean shoe, spray the whole shoe with the Water & Stain Repellent
5. Give Your Birkenstocks a Sparkly Finish
The Cork Sealer is going to keep the cork from drying out and getting brittle while it also locks out moisture and protects it from wear caused by the elements. Apply a thin film to cork surfaces only. Reapply when needed or every 4 months!
This Birkenstock Deluxe Shoe Care Kit makes cleaning your Birkenstocks easy. It is equipped with everything you are going to need and is even small enough to take with you on the go! You can get your kit from the Birkenstock website or Amazon!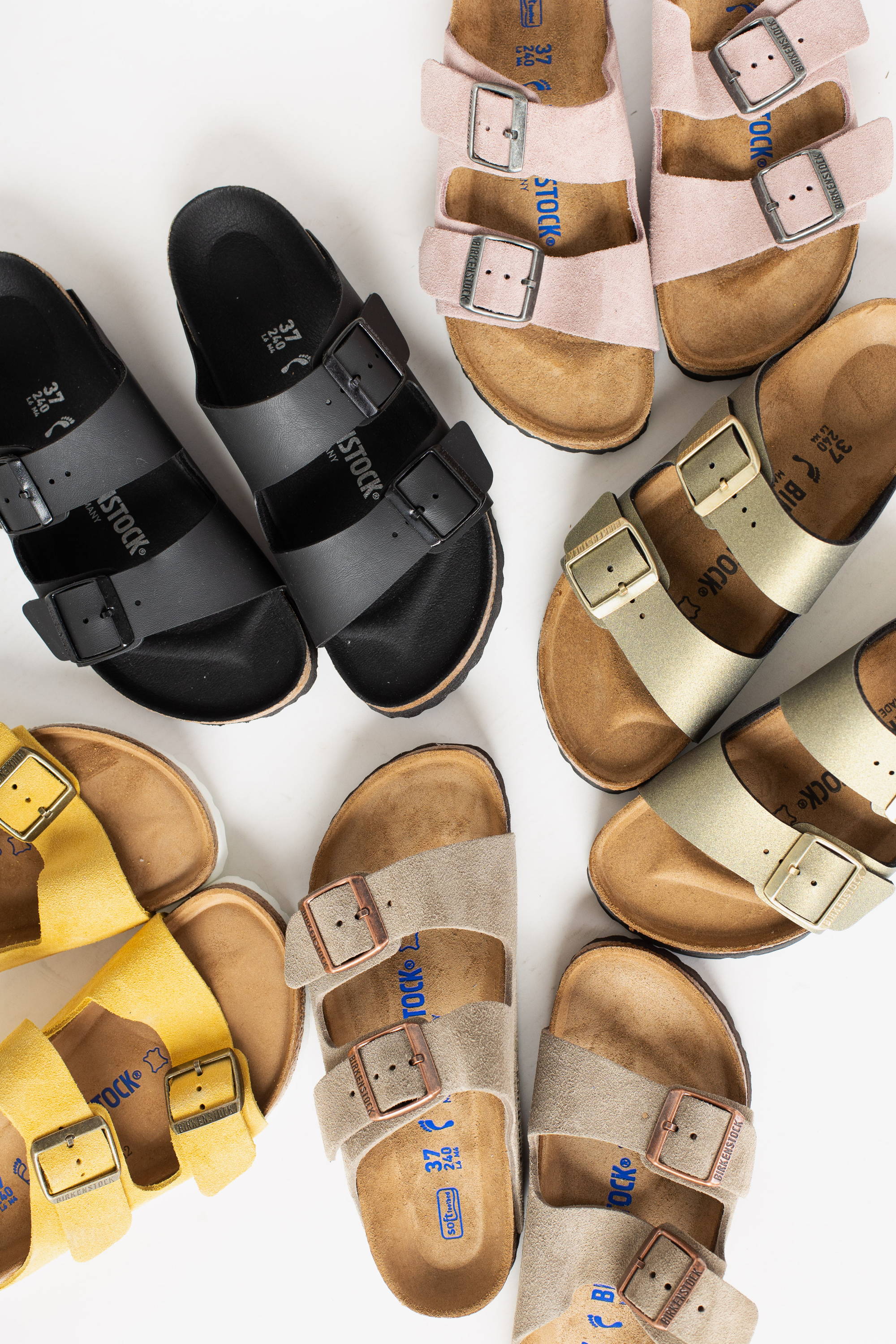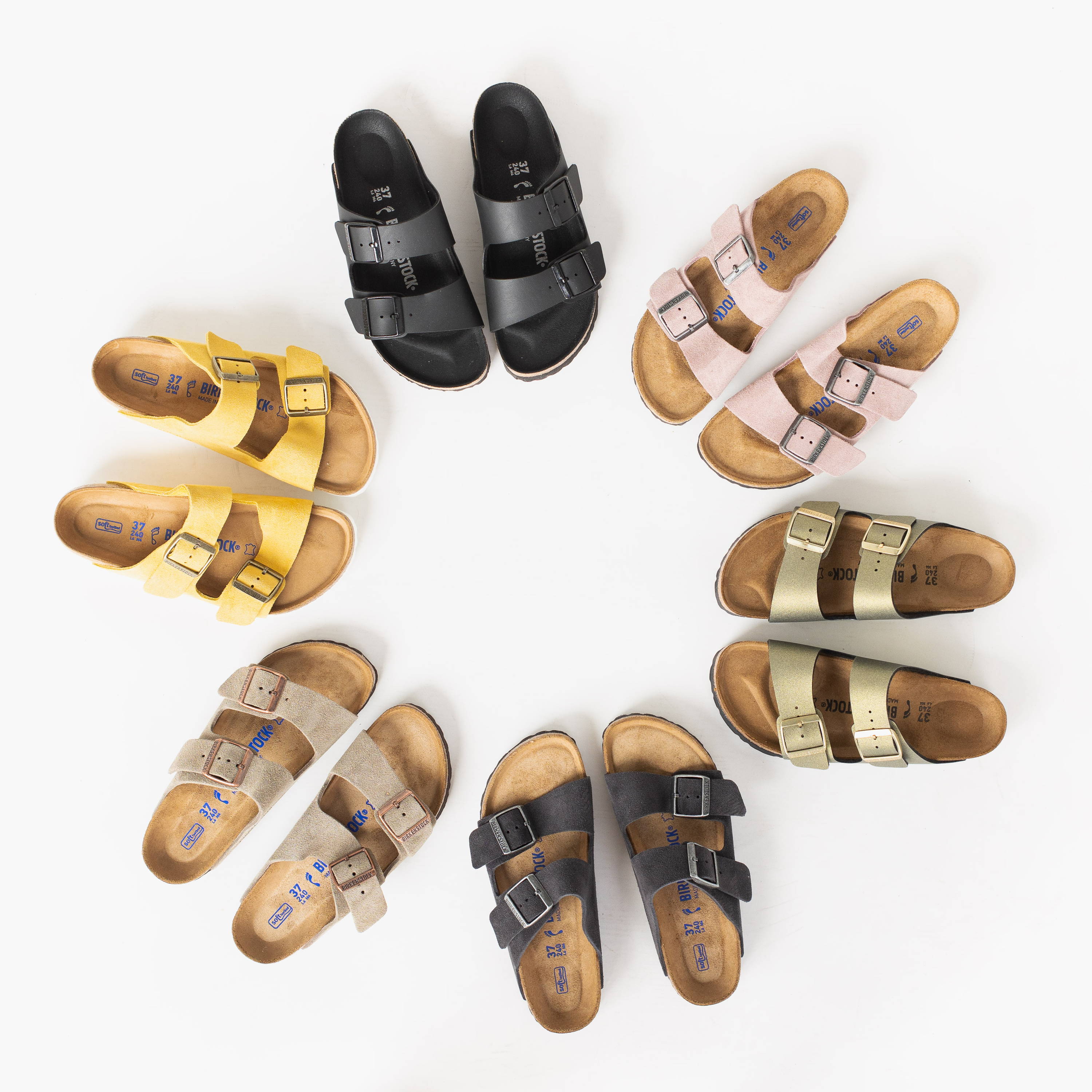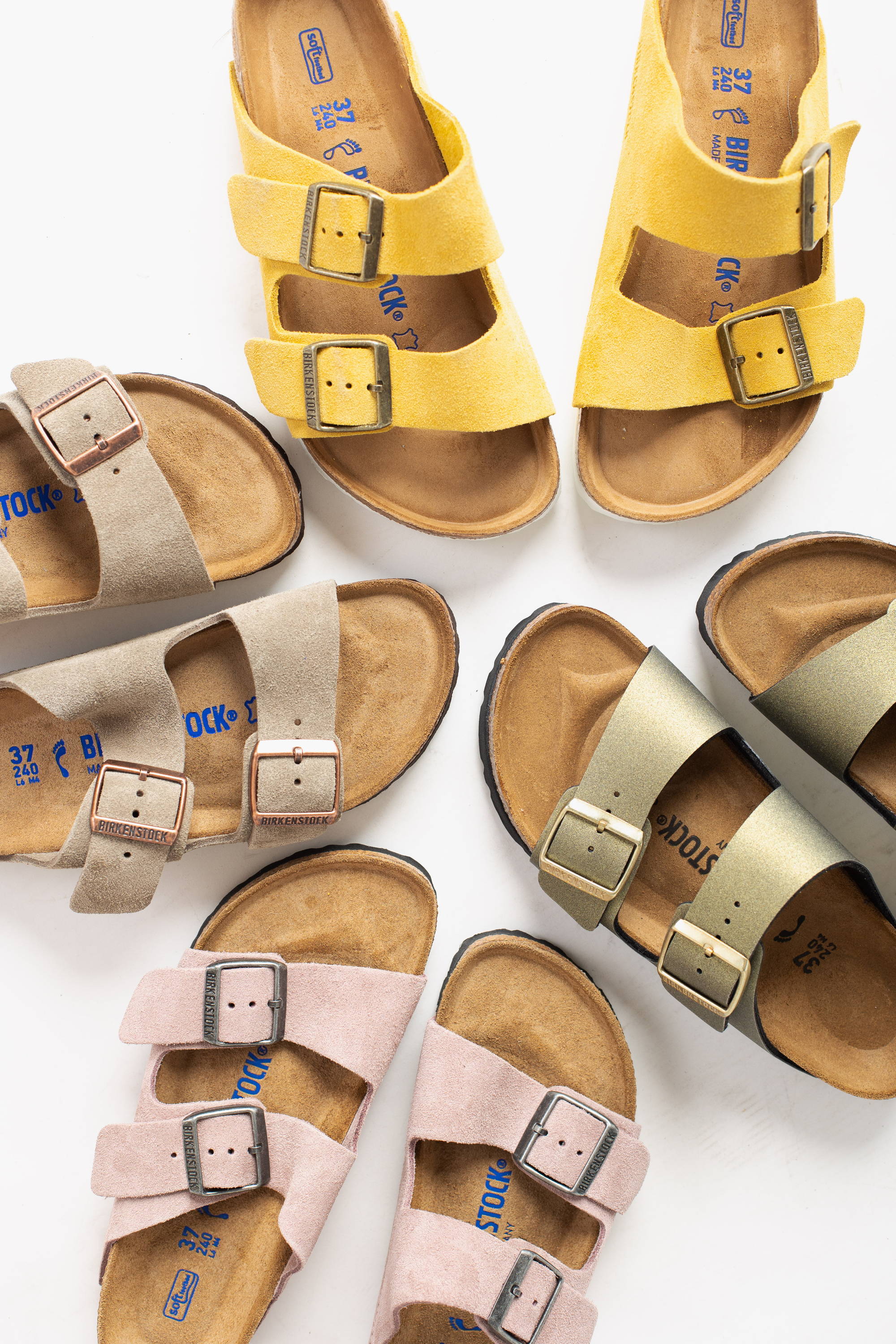 Shop Your Favorite Birkenstocks at Called to Surf