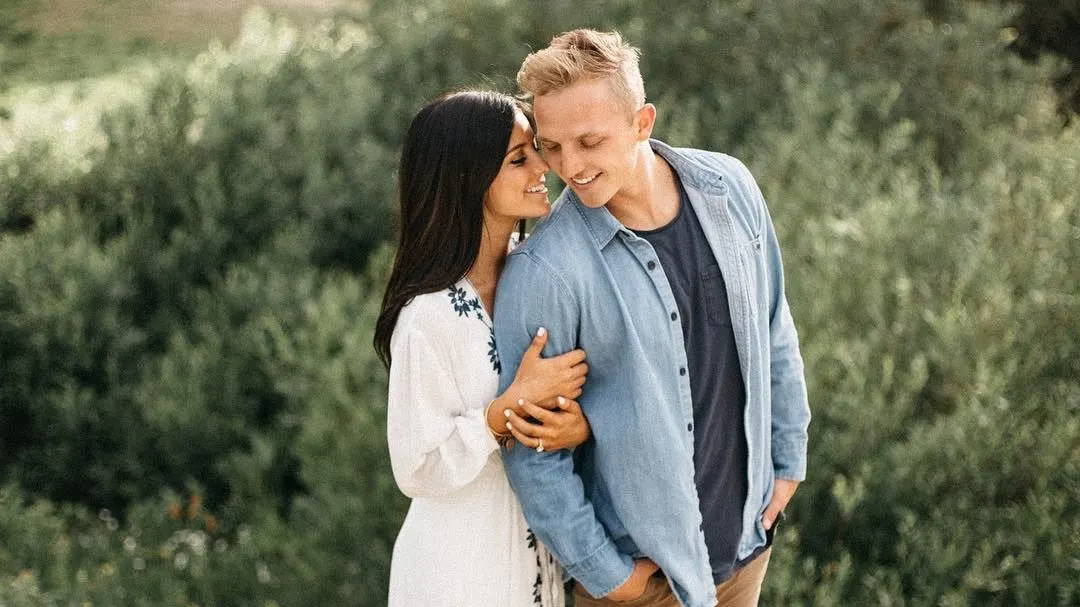 ---
Even though things are completely abnormal right now, there's one thing that holds true: weddings are meant to be fun, not a big ball of stress! If you've been forced to speed up, postpone, cancel, downsize, or change your wedding day in any way, you aren't alone. The thing is, there's more to a wedding than just the ceremony. Cue engagement photos! Though we're in the "selfie" age, you can still have a special, fun photoshoot to commemorate your upcoming union.
So, brainstorming time. Where do you want to shoot? What do you want to wear? When do you want to do it? All those things are up to you, of course, but to get you started, we're here to talk about what to wear for engagement photos.
Recent Engagement Photo Outfit Trends
Shoutout to Utah Valley Bride for always being on top of things as far as weddings are concerned! They gave a really detailed guide with inspo pics to recap what was trending in 2019. When choosing what to wear for engagement photos, you can do anything from super glam to casual, and everything in between. Are you an outdoorsy denim lover? Or do you prefer the flowy nature of a cute dress? Something we're LOVING is when brides opt to wear something in the colors they chose for the big day for their engagement shoot, because it really ties everything together nicely.
Remember that these 'shoots' don't have to be super formal or styled; your 'engagement shot' could be something as simple as a photo before, after, or during the popped question. It's supposed to be a memory of that moment, and sometimes, that moment isn't planned to the minute.
What to Wear for Engagement Photos in the Summer
Here's where it gets fun. We want to give you some inspo on what to wear for engagement photos depending on the season! Let's kick things off with summer, since it's, well, summer.
Summer is color's time to shine, in the best possible way. But, many think summer means bright colors like hot pinks, sunny yellows, and electric blues. While that's true, there are more color palettes to keep in mind when planning your summer shoot. There's an essence of beauty in neutrals like tans, whites, greys, and yes, even navy. We're also loving earth tones like greens, marigolds, browns, and blues. You can't go wrong with a monochrome look in any sort of color, but white is especially striking in the summertime.
Summer is a time for fun in the sun – whether that be out on the town, off at a beach, lake, or pool, wandering through gardens and groves, or spending time hiking, biking, and enjoying nature. This is the season for getting outside rather than opting for a studio shoot.
In the warmer months, you'll get vivid sunrises, a warm golden hour, and bright background hues. It's the ideal season for candid, outdoor adventure types of shoots, as the weather is comfortable, the days are long, and there's lots to do. Plus, summer is a fun time to play with fashion, like statement hats or sassy sandals to accompany your engagement outfit.

Types of Summer Engagement Looks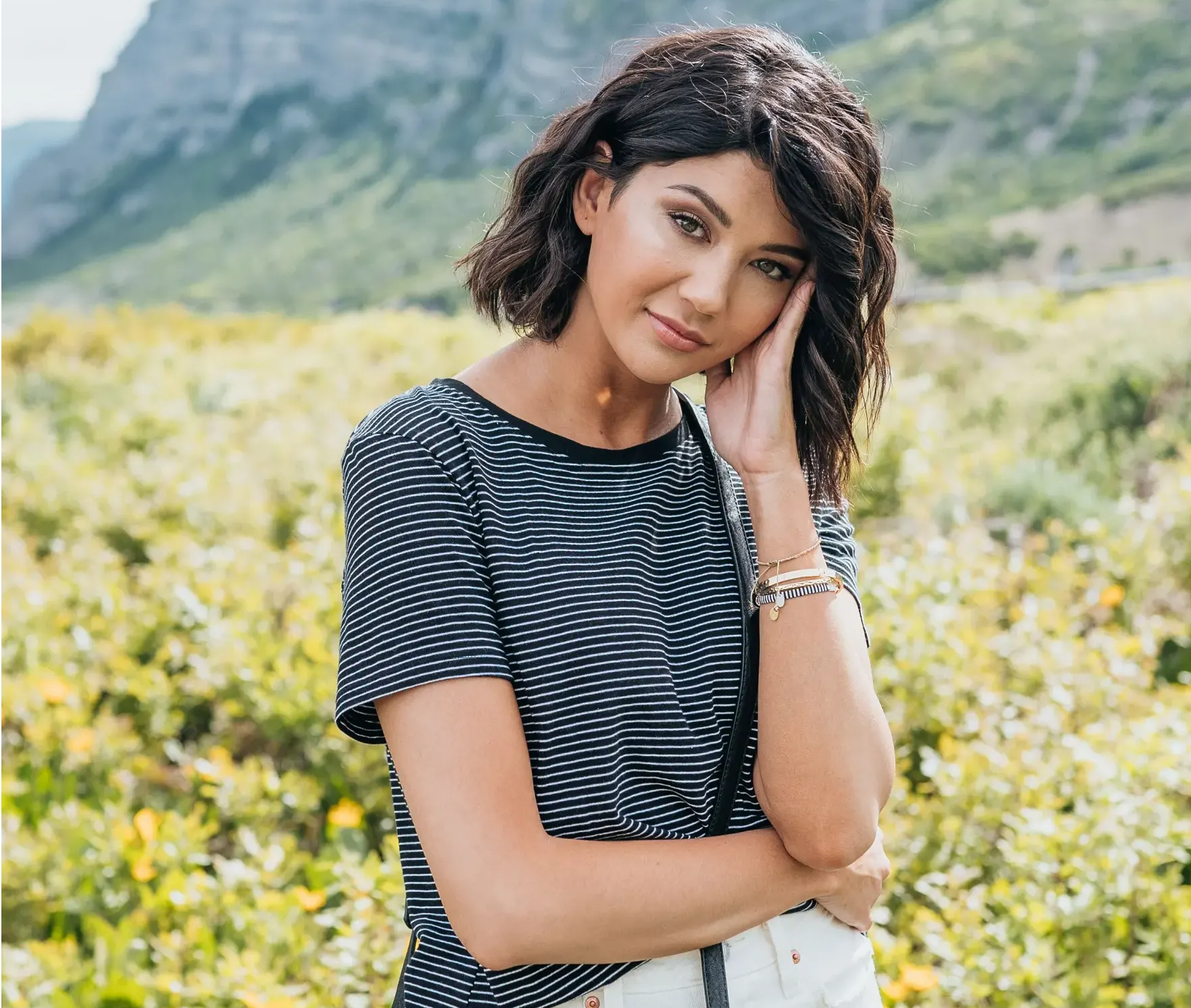 Casual outfits will vary from person to person. One person may consider jeans and a white tee the epitome of casual wear, but another might say a simple dress suffices. Either way, the options here are limitless without any sort of restriction or rule. Remember, you want to feel comfortable during your shoot!
Semi-formal is a step above casual, but not so much so that you look like you're off to a red carpet event. This could mean a classy pantsuit or jumpsuit, perhaps a top & skirt combo, a dress made of fabrics more formal than casual cotton or jersey, tailored pants, a blazer, or anything that you'd maybe wear to an interview, to work, to a dinner, to church services, etc. You get the idea. If you like to accessorize, take thought into what metals and colors you use. Not everything has to mix, but make sure finishes and types work with each other rather than against to create a uniform look.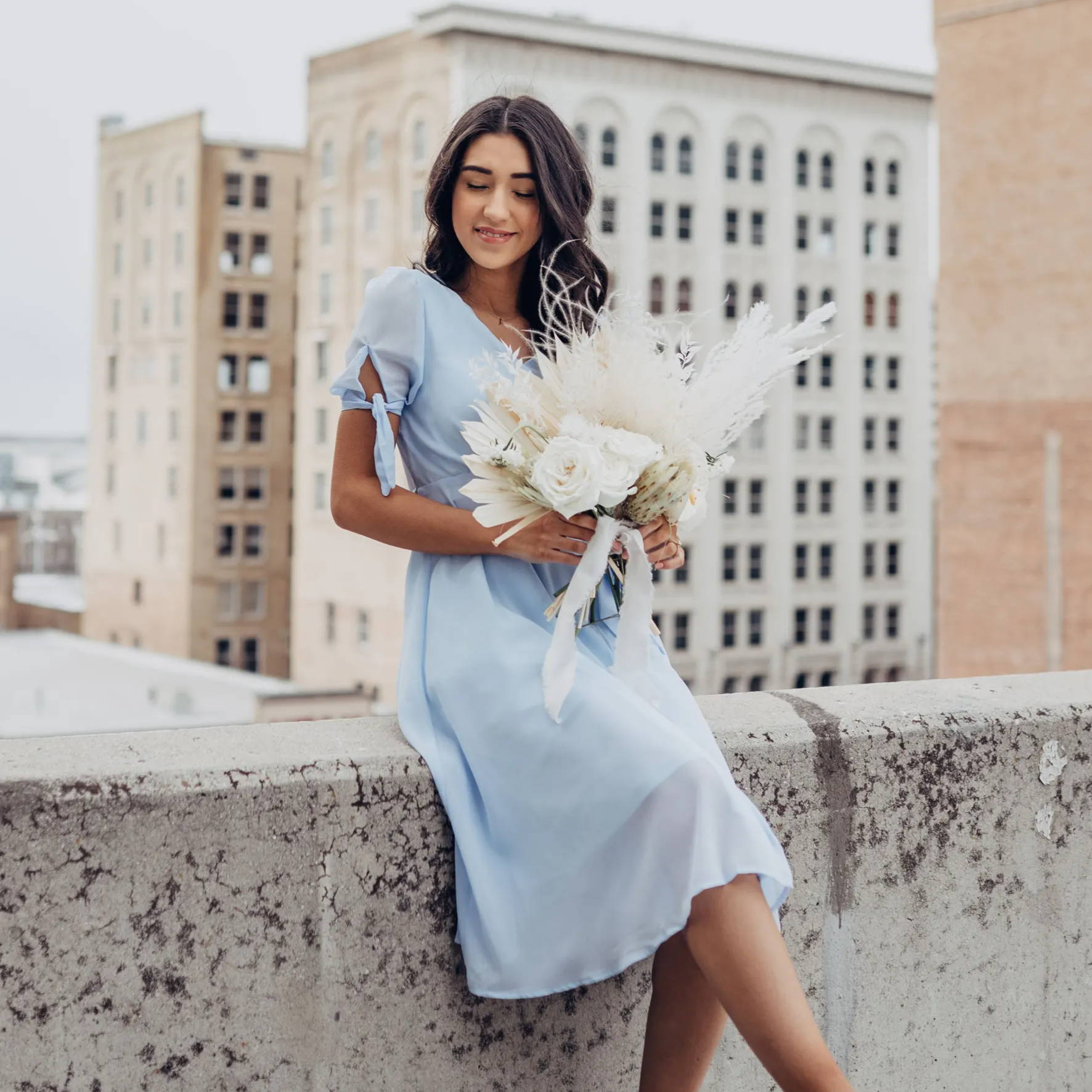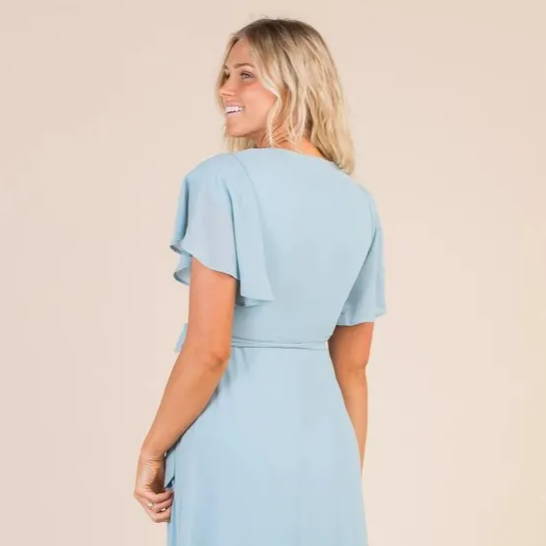 Now, engagement shoots aren't 'bridals'. You aren't about to whip out your wedding dress (should you already have one) because then you don't have anything fun to reveal on the big day! Instead, opt for a floor-length gown, a classy knee-length cocktail dress, a LBD (little black dress), a tailored pantsuit, and of course, shoes with some height.
Don't forget to use some color, because formal doesn't have to mean dark tones, though that's what many initially think. We think it's best to keep accessorizing to a minimum here – maybe a simple pair of earrings and a thin bracelet, or a statement necklace depending on your outfit.
---
What to Wear for Engagement Photos in the Fall
Fall is just about everyone's favorite season, right? There's something comforting about the transitional season, where you can get both warm and cool breezes, bright reds, oranges, and yellows in the tired trees, cozy sweaters, blankets, and warm teas or cocoas. And who doesn't love pumpkin patches, apple picking, corn mazes, and jumping in piles of leaves? You can also embrace your spookier side with Halloween, enjoy all the fall foods, and prepare for the fun that is the holiday season. Here in Utah, the Sundance Scenic Lift takes you up the mountain that becomes a haven for skiers once the snow falls, and gliding above the changing mountains is a sight to behold.
But what about fall fashion? We mentioned that summer is a fun season to experiment with hats, but guess what? Fall is, too! From berets, scarves, fedoras and floppy hats to statement clips and hair accessories, the cooler months are a perfect time to try new trends. Fall colors are possibly our favorites, with all the jewel tones and rich hues. When you pair that with cozy fabrics, you've got yourself a winning look for your engagement photos.

Types of Autumnal Engagement Looks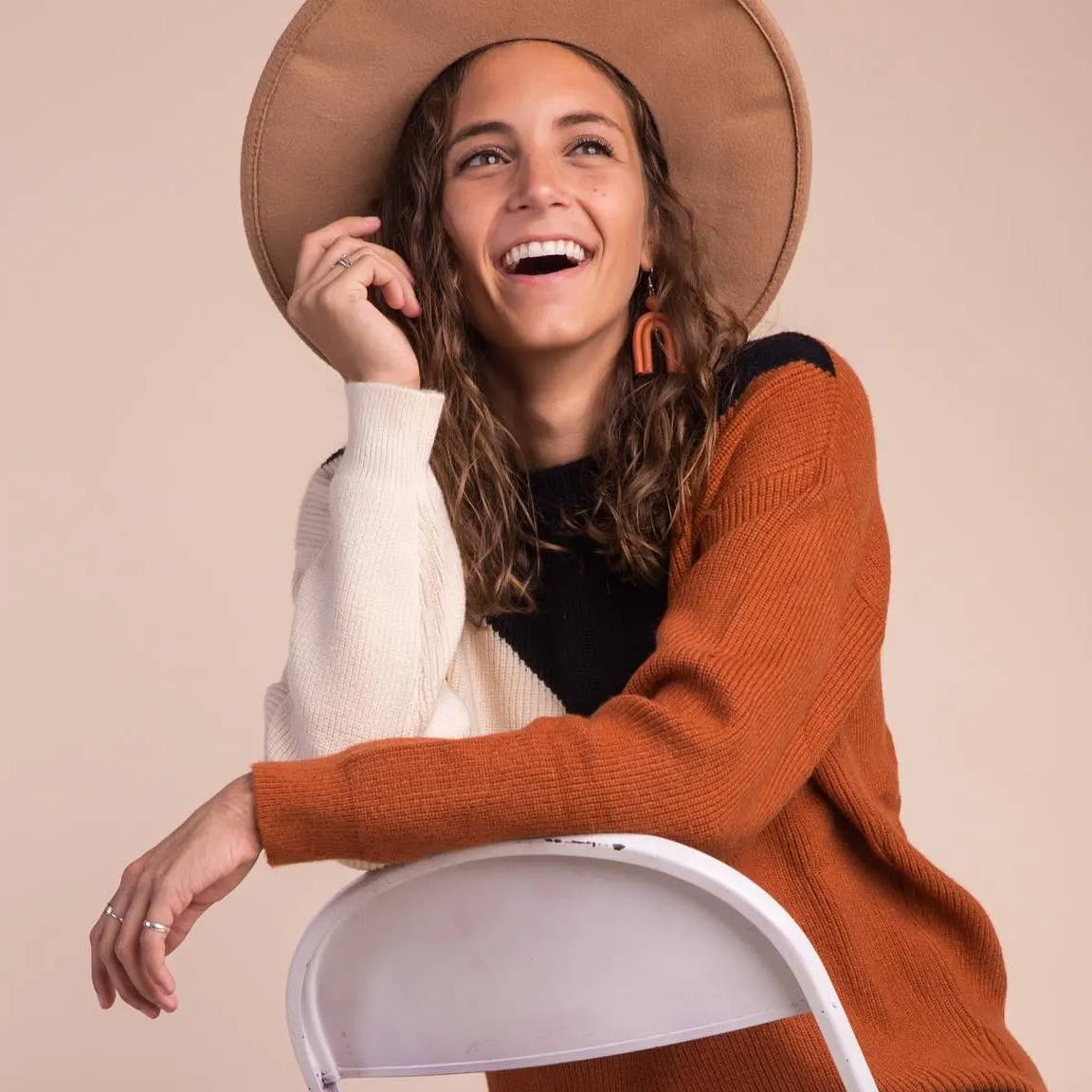 Sweaters, sweaters, sweaters. Cardigans. Scarves, cute hats. Boots, ballet flats, trench coats. Dresses, skirts, blouses. Plaid, florals, stripes, gingham. Suede, corduroy, denim, leather. These are just a few autumnal pieces, fabrics, and patterns that can help get you started. Fall is the time for cute casual engagement outfits, arguably more than any other season. We think a heeled bootie with a chunky, warm sweater and statement hat is the move.
Similar to the other seasons, the in-between look is just a notch above casual, but a bit below glam. This might be a heeled boot instead of a heel, longer hems, nicer fabrics, and thoughtful jewelry. You might be taking photos for a while, so don't forget to dress for the weather. If it's chillier, you might want a pair of tights. If it's warmer, maybe you won't.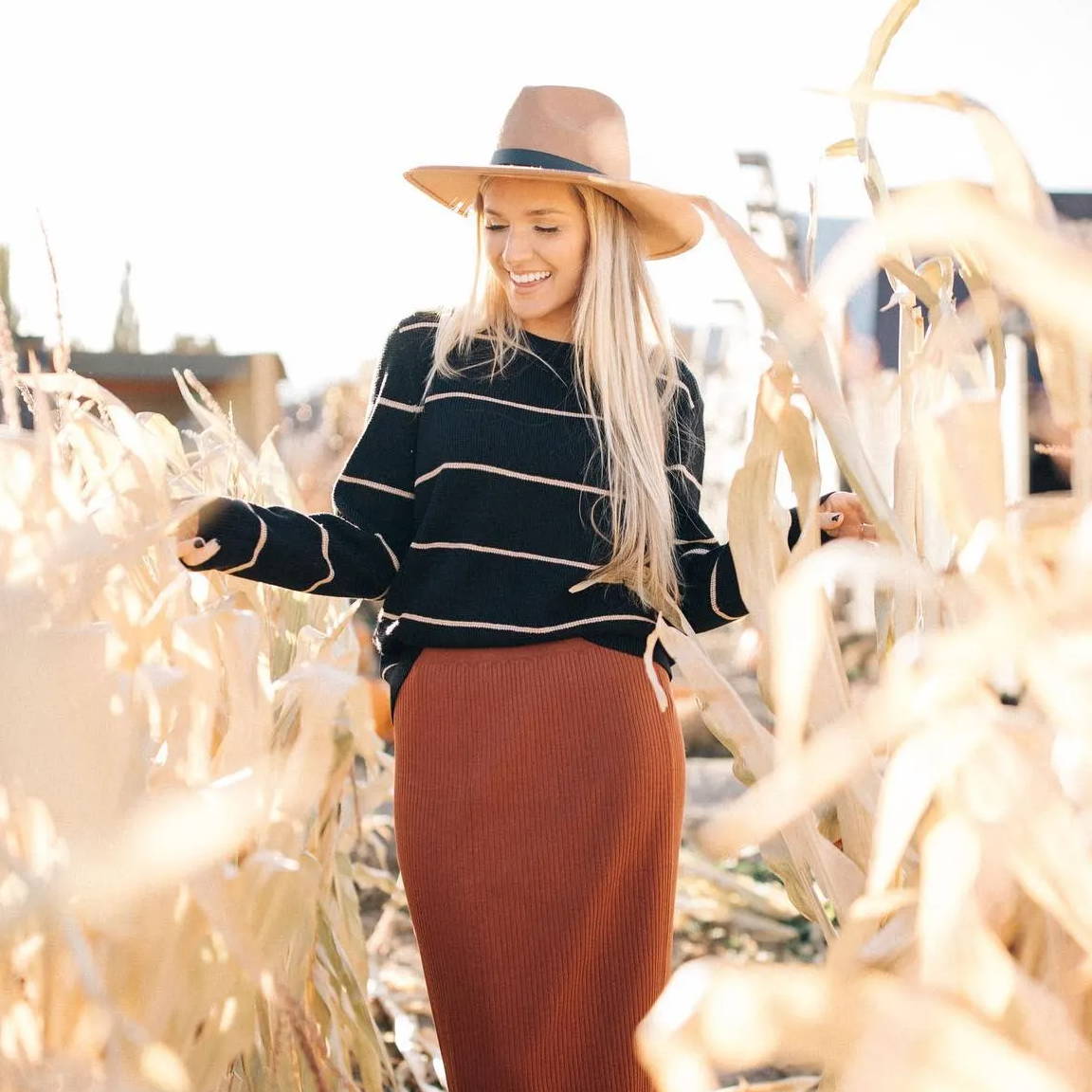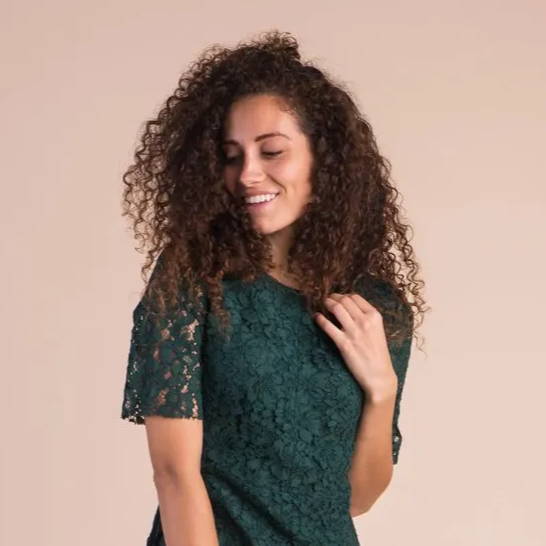 Since it tends to be a bit chillier, you might not want to opt for something sleeveless. You don't have to go as far as long sleeves if you're not up for it, but you might want a nice pashmina, cape, or warm wrap as an accessory.
---
What to Wear for Engagement Photos in the Winter
Winter brides are as unique as the snowflakes that dust the trees during these colder months. There's a sort of magic that envelops the winter months – maybe it's the holiday jitters, maybe it's the twinkling icicle lights, the jovial music, the cocoa and cookies, the Hallmark movies… we aren't quite sure, but it's definitely the most magical time of the year. Winter is also a haven for fun outdoor activities like skiing, sledding, sleigh rides, light tours, and caroling. This means you have unique, seasonal backdrop options for your winter engagement photos.
You just have to find the right photographer who's willing to brave the cold ;)
So, what do you wear? Because it's colder, some people think it's harder to have fun with fashion, but we think the opposite if you have the right inspiration. The icy temperatures don't equal frumpy, but you may want to start off with functional pieces. Keep in mind that bundling up can be super cute. Who doesn't love layers? From poofy wraps (you know the kind) to scarves and sweaters, the sky's the limit with winter fashion. Marshmallow, who?

Types of Winter Engagement Looks


Think autumn but warmer. A nice chunky sweater, cute ankle booties, bright jewel tones or neutrals, scarves, earmuffs, tights, leg warmers, sweater dresses, normal dresses, jeans, really anything, but if it's obvious it's winter in the shot, you'll want to look the part. Accessories are your friend when it's chilly, because you can really have fun with well-done faux-fur accents on collars or boots.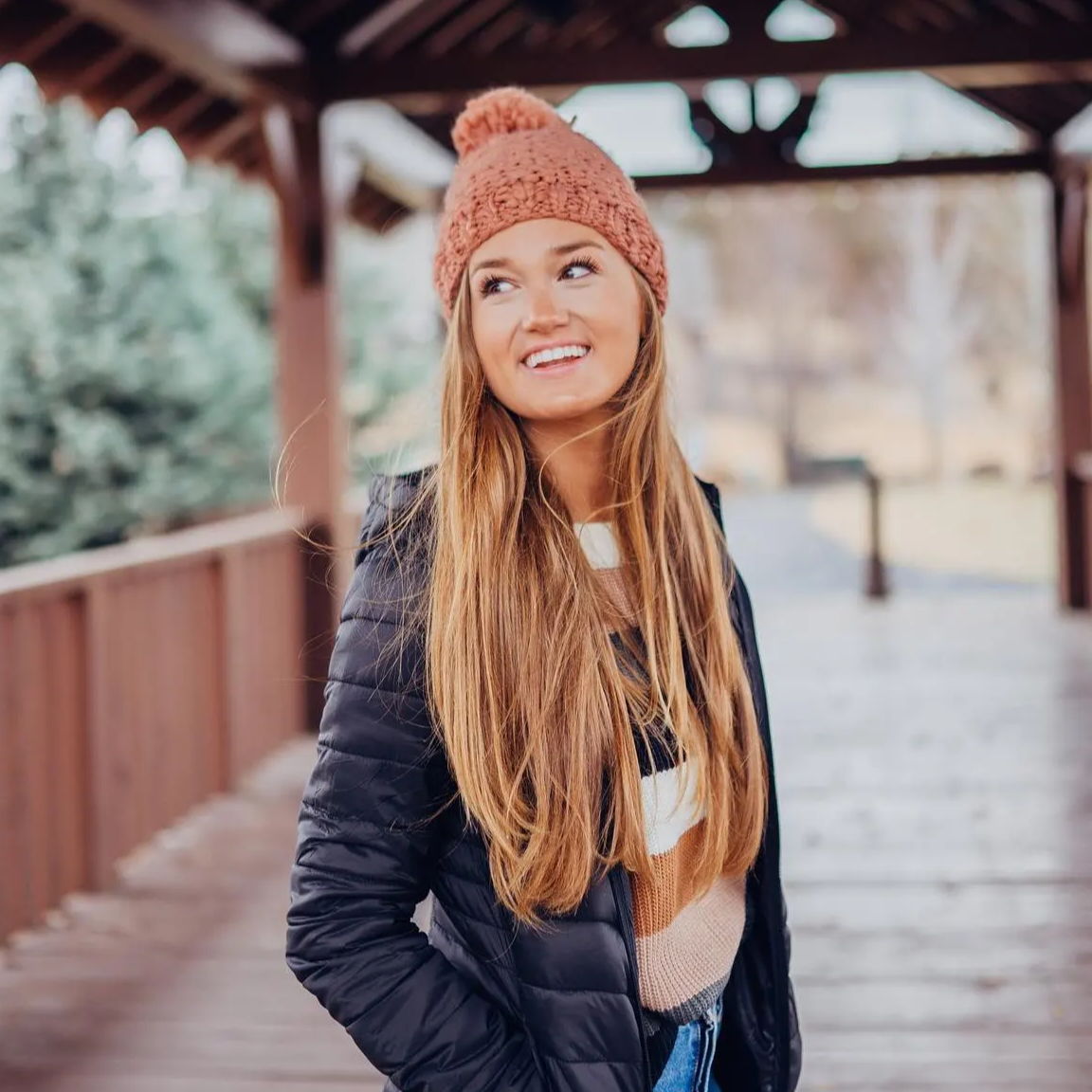 Think heels or heeled boots (maybe even a tall boot over the casual ankle style) paired with skirts, dresses, or even slacks. Just look for higher-quality materials than you would for a casual shoot. Have fun with jewelry if you're getting a bit more dressed up – maybe some statement earrings or a statement necklace. If you're opting for a dress with tights, you can pick anything from sheer to opaque; it just depends on what look you're going for.
Those old long dresses, pantsuits, or jumpsuits you've kept in the closet with nowhere to go? Whip them out for a fancy, frosty engagement shoot. There's nothing more stunning than a confident woman all dressed up for top-notch photos. Perhaps you've been a bridesmaid a time or two and kept the dresses around; it's the perfect opportunity to break one out, dust it off, give it an upgrade, and make it the show-stopping piece for your winter engagement session.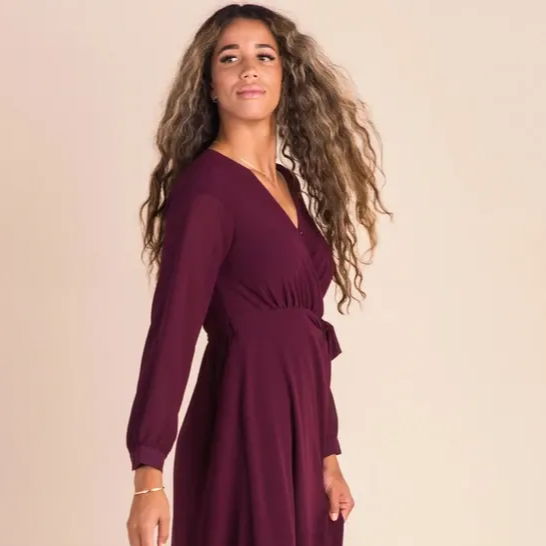 ---
What to Wear for Engagement Photos in the Spring
Spring is fun! The colors brighten as things are reborn, trees blossom, flowers bloom, and generally, you'll likely get some stunning engagement shots in the spring. Pastels are traditional and all the rage, but you can't beat a good neutral look against all the fresh colors, either. You can even whip out white if you're so bold, but of course, style can be anything if you wear pieces confidently.
You can graze in flower patches, frolic in the forests, or bask in the springtime sun. It's the perfect time for hiking and getting outdoors before things get too hot, so you can easily find beautiful lakes and mountaintops that are awake and ready to be the backdrop to your once-in-a-lifetime shoot.
Spring fashion is ever changing, so it's difficult to guess what colors, shapes, and styles will be 'in' when spring rolls around again. But, typically cute prints and detailing shine through in any season, so spring should be no exception. Recently, matching sets – tops and skirts/shorts – have grown in popularity. Midi skirts, lightweight fabrics, and fun sneakers have as well. So, let's give you some inspo by formality, and you can decide what kind of spring engagement shoot style you're after.

Types of Spring Engagement Looks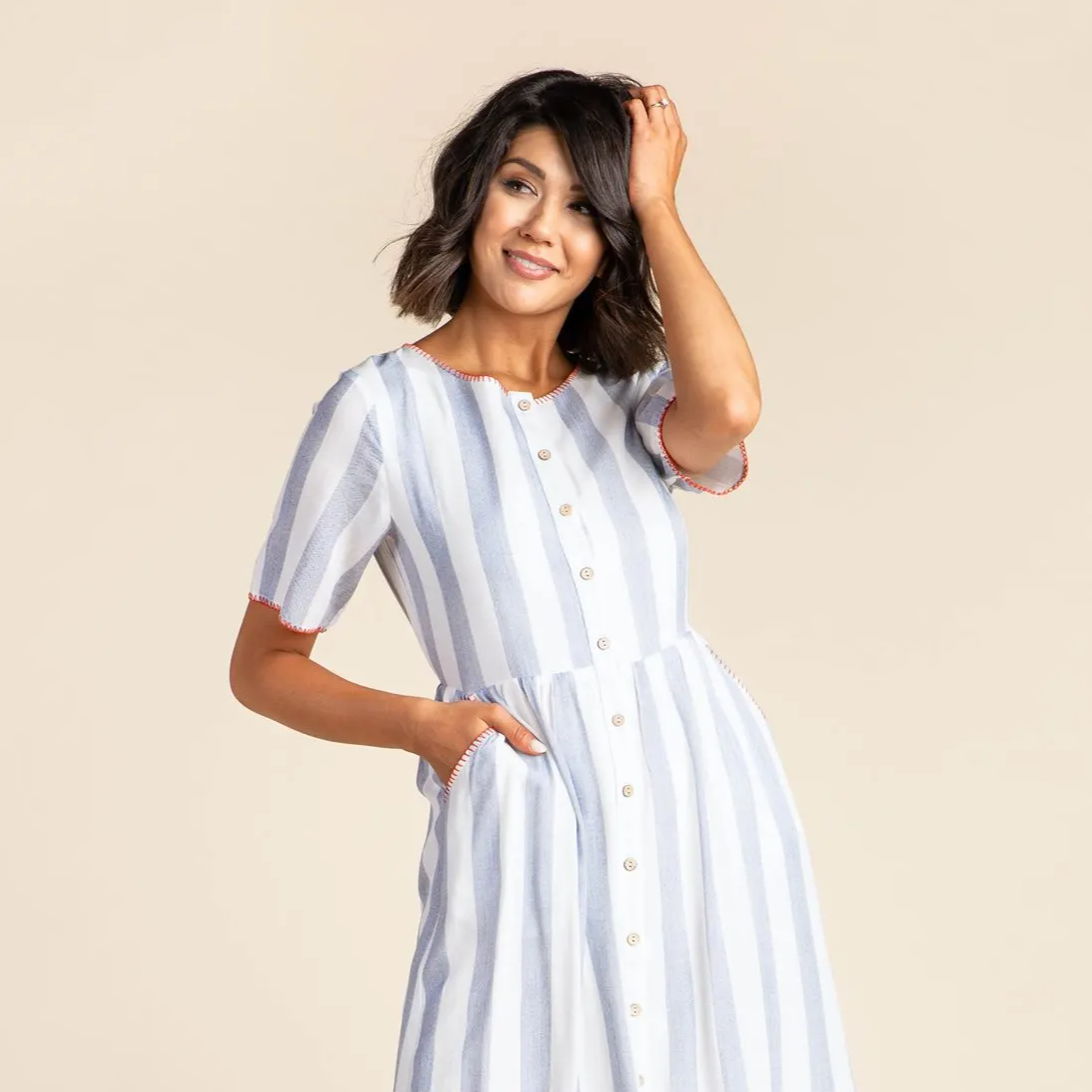 Spring is the time to have fun with prints (mix and match 'til your heart's content!), fun cuts of denim, dresses, detailed sleeves, lightweight fabrics, and any color of the rainbow, really. You can go monochrome with neutrals, throw in some colored accent pieces, pick different hues of the same tone, or just throw something together and you'll probably walk out fabulous.
Jeans and a t-shirt, a casual dress, whatever you feel like is the most you – that's what a casual shoot encapsulates. With more casual looks, now is the time to break out the hats, if you have any. From straw hats, floppy hats, boaters, baseball, derbies and fedoras, the hat options are limitless. If you've been wanting to try a hat, pick one up for the shoot! The best part is, you don't have to style an outfit around a hat for it to be cute, and you can always take the hat off if you're not vibing with it.
Jumpsuits, jumpsuits, jumpsuits. They're lightweight, flowy, come in a variety of colors and silhouettes, and are just perfect for a semi-formal spring engagement shoot. Alternatively, you could opt for a dress or top/skirt combo of high-quality materials and cuts than what you would deem casual.
You can always elevate an outfit with accessories, so if you opt for uniform jewelry tones and styles, you'll look more put-together in an instant. And finally, opt for neutral shoes like flats, sandals, heels, or ankle boots to help make the look cohesive, but consider sticking to simple styles and materials.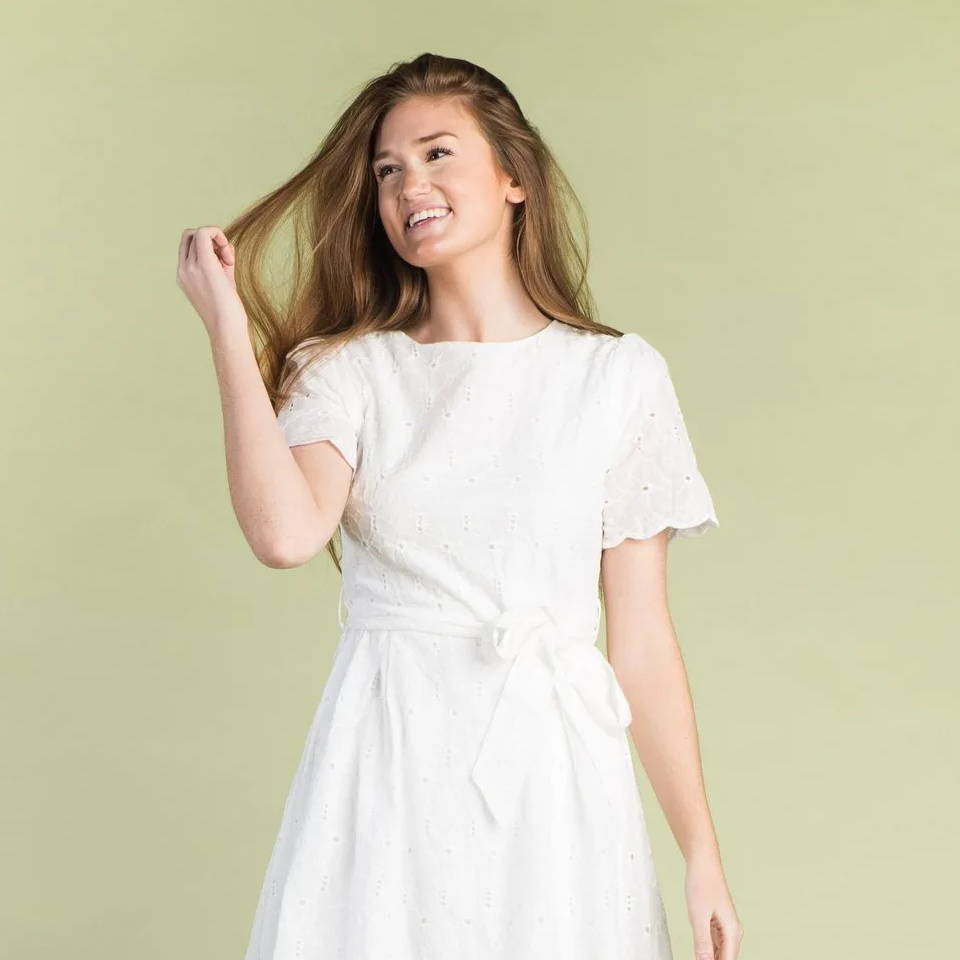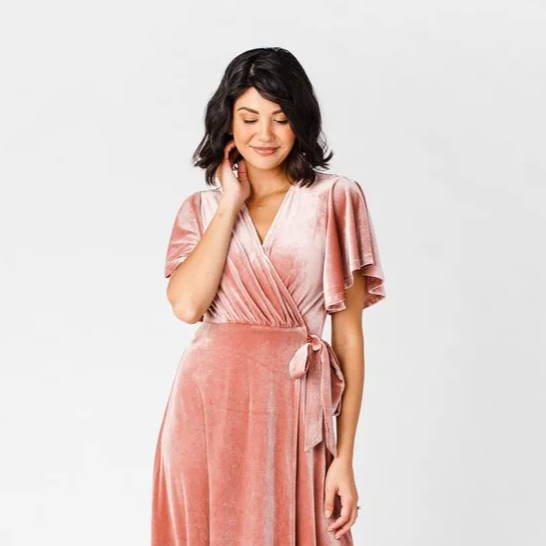 You know the drill: wear something that screams 'spring' but is more formal than anything we've talked about thus far. Floor length skirts or dresses, tailored jumpsuits or pantsuits, an old bridesmaid's dress or evening gown (but try to stay away from anything that says 'prom').
Pair your look with statement jewelry or a fun hair piece. When going for a glam look, some people opt for more sparkle than in other formality levels, but really, whatever you want will work. You can even go simple and still be elegant, if you pair the right pieces.
---
Engagement Outfits at Called to Surf
Don't let picking an outfit overwhelm you too much. Yes, this is a once-in-a-lifetime moment, but stressing about what to wear for engagement photos is not the main focus. Focus on having fun during your shoot – you're taking pictures with your forever best friend, after all! Don't feel pressure to drastically change your style for this one shoot! Make an effort to look like yourself, because that's the authentic self you'll remember when looking back at the special photos.
You also don't have to go out and get all new clothes, shoes, and accessories, but it's a big part of the fun! That's what Called To Surf is all about. We have a wide variety of different pieces that you can mix and match to make your perfect engagement outfit, and we carry an array of different accessories – from hats and bags to jewelry and hair clips. Whatever you're looking for, we can almost guarantee that we have something that will work. Stop in or check out our website today! Our associates are there to make the whole experience a bit less stressful and a little more fun.