What to Wear to a Fall Wedding

Fall is here, which means beautiful fall weddings are too. Are you wondering what to wear to a fall wedding this year? We've got you covered!
Picking the right outfit can be tricky, but with this comprehensive guide, you'll look your best in beautiful fall colors! Read on to see this fall's hottest wedding trends.
Fall Wedding Basics
So, what exactly should you look for when shopping for a fall wedding outfit—or even just the perfect fall dress? Here are a couple of things to keep in mind:
First, consider the weather. Fall weather can be all over the place and hard to predict. You'll want something with a little more coverage that can keep you warm if temperatures dip lower than expected. Long sleeves or maxi dresses are great options.

Color is the other thing to consider! Fall wedding colors are usually deep and rich tones of greens, yellows, and reds or earthy neutrals. Think of the beautiful fall leaves and go from there! Fall colors are a great way to get into the seasonal feeling, and you'll love how you look in the pictures beside the fall landscape.
Now, for the fun part: actual examples!
 Think Texture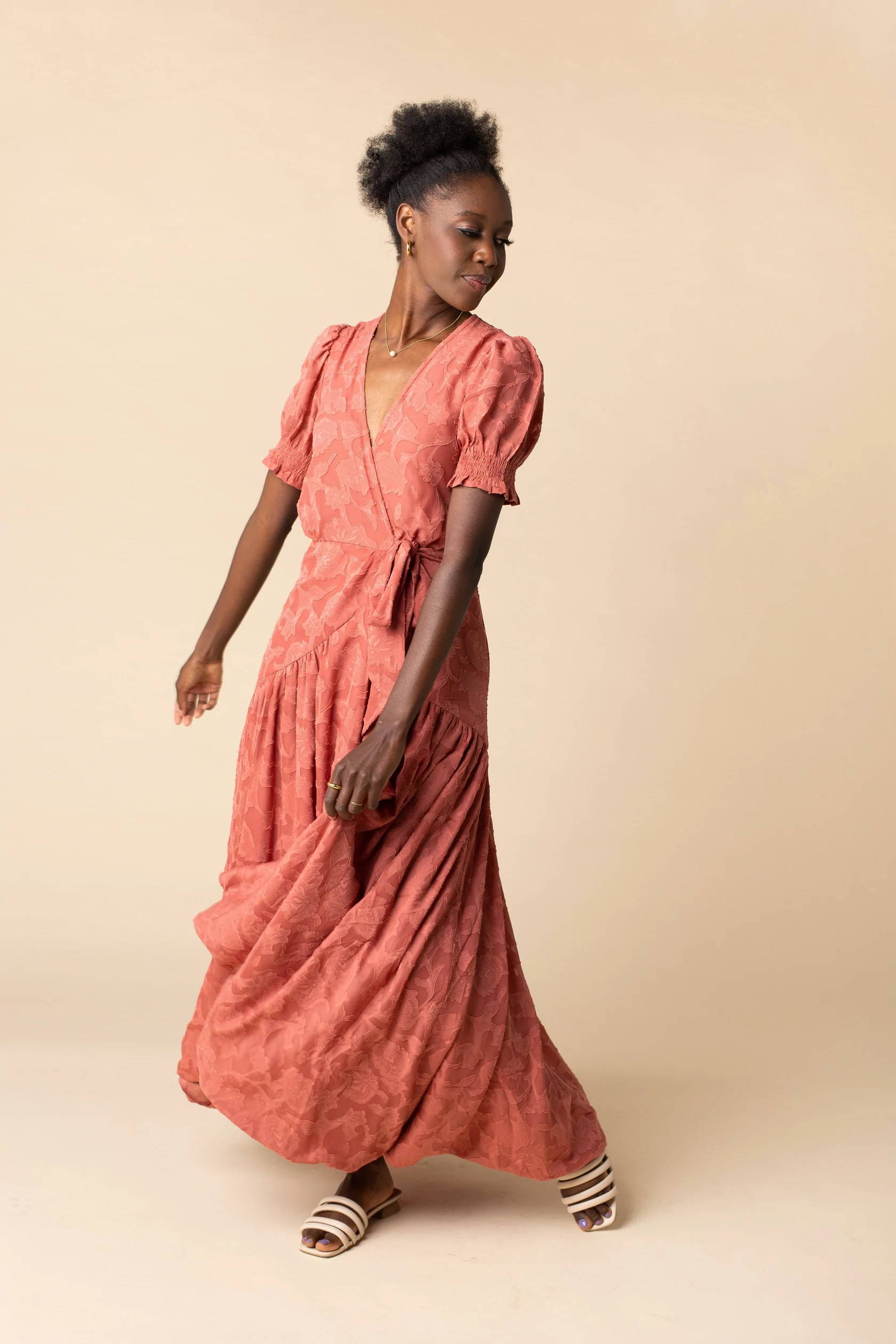 The Elegant Textured Dress is a fun choice because of the—well—texture! The pattern is a raised texture, which adds movement and dimension to the look of the dress. Not only that, but the long length and rusty hue make this the perfect option for a fall wedding. Pair it with flats or heels for a seasonal, well-rounded wedding guest look!
Choose a Bold Length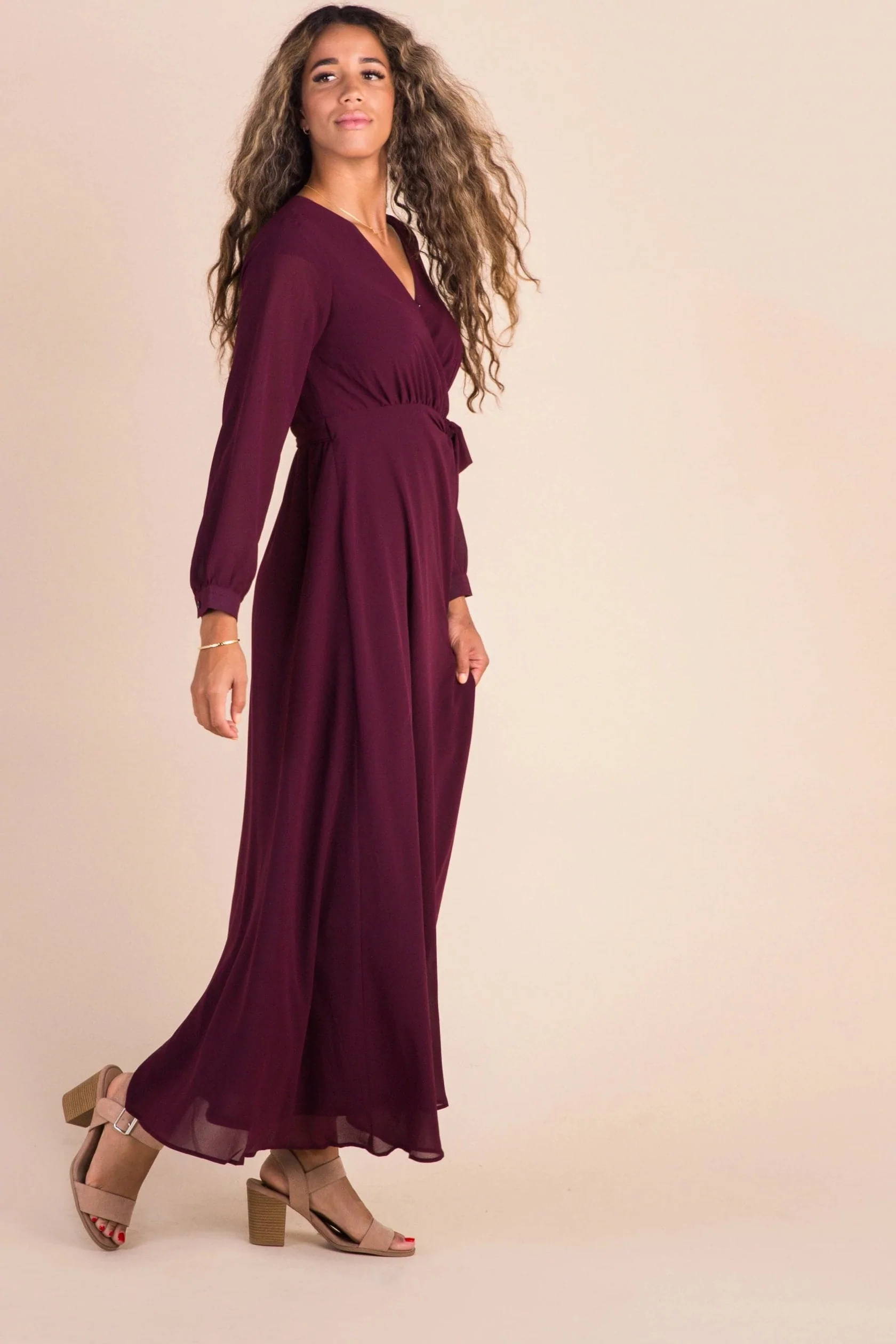 The Tennyson Wrap Maxi is another great fall wedding guest dress, and it's formal enough for a black-tie wedding (if that's what's on the menu). The long sleeves and floor length make the dress elegant and classy while also keeping you warm in the chilly autumn air. Finally, the burgundy color perfectly complements fall wedding colors.
Flats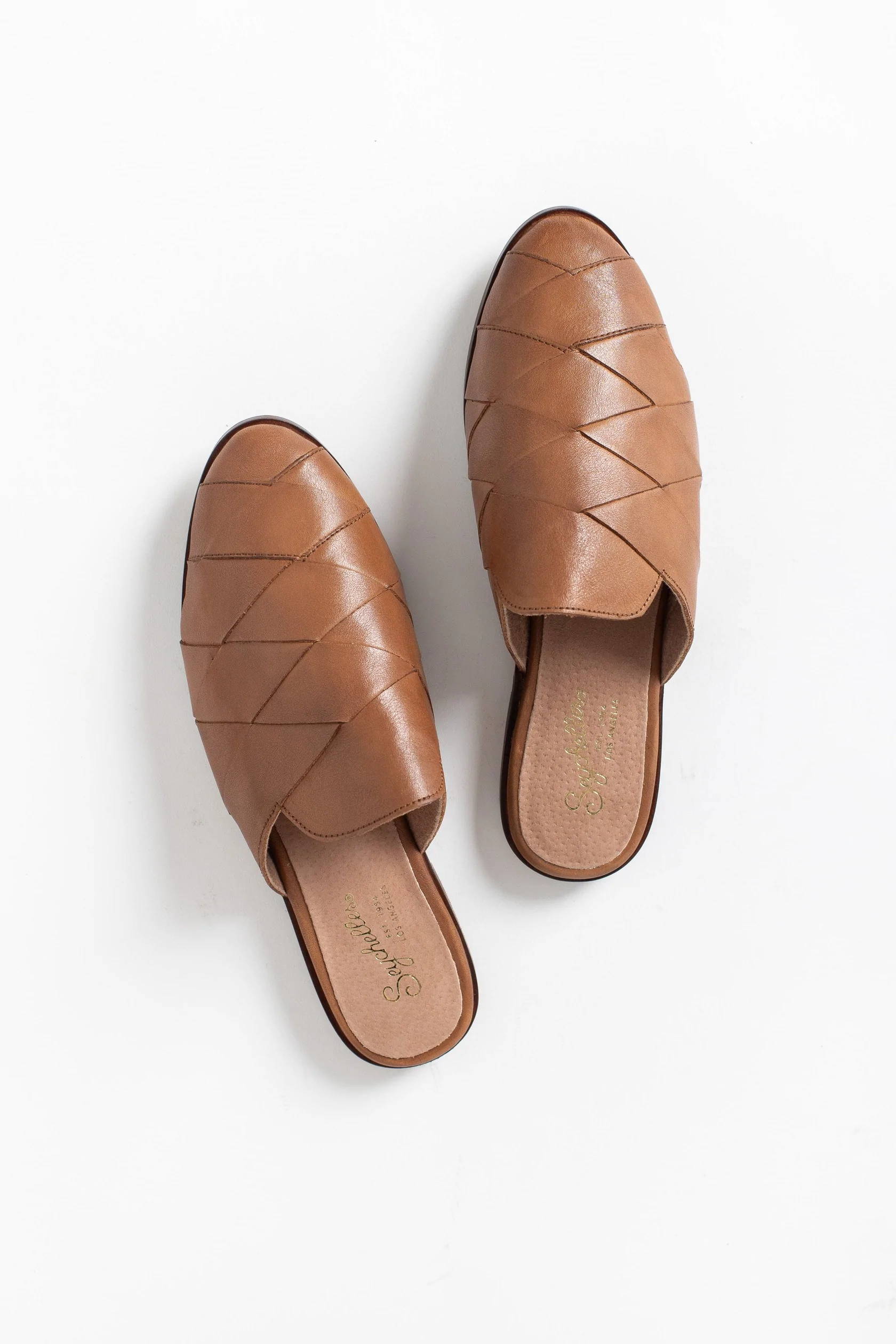 A dress isn't the only thing that completes a fall wedding outfit. Pair your dress with statement shoes that will round out the whole look! At Called to Surf, we have a few different shoe options that work well with any fall dress.
Seychelles Survival Leather flats are one great choice! The slip-on feature dresses things down for a more casual look (which is also great if you're planning on being on your feet all day). However, the leather keeps the look classy and polished!
Booties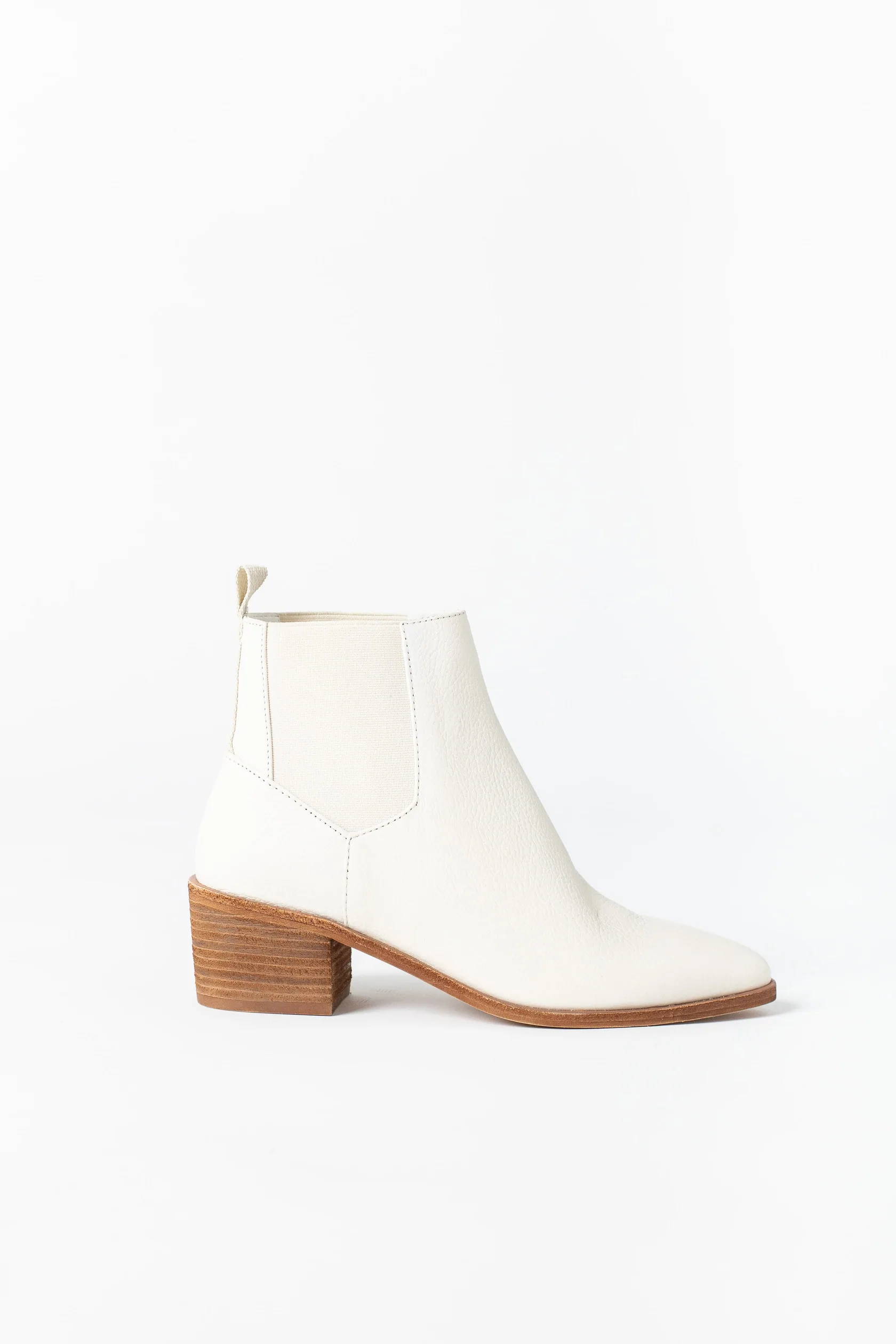 Booties are a classic fall staple. Dress up any look while simultaneously keeping your feet warm with the perfect fall ankle boots. Plus, the white leather of these Chinese Laundry Filip Softy Cow booties keeps them trendy and fun. With booties, you can also customize the look with different heel and platform heights. Ankle boots may just be the most versatile accessory in your wardrobe.
Shop for Fall Wedding Essentials with Called to Surf
Now, with Called to Surf, shopping for the ideal fall wedding guest dress and shoes has never been easier. We carry several fall dress options that are on trend and classic for the occasion.
Thank you so much for following along!!