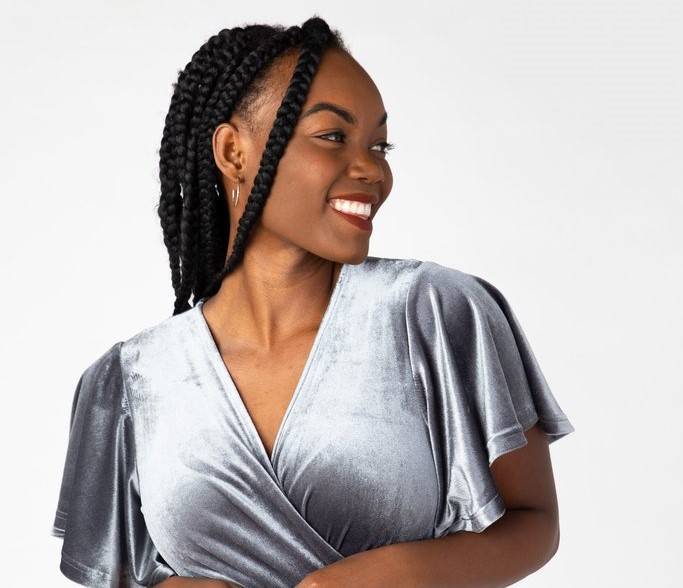 ---
Dinners with dress codes are often few and far between, but when they do pop up on your calendar, is your closet ready to go? Sometimes, your Sunday best isn't suitable for a four or five-star formal restaurant, but often business-formal pieces and borderline black-tie looks are the best we've got.
So, let's get into some formal wear ideas for when you're dining out.
Common Fancy Dinner Categories
Whether it's for your company or that of a partner or family member, you should strive to look your best. If you cut corners on quality, at least ensure your outfit is steamed, pressed, washed, or ironed so that it looks fresh and formal. For corporate affairs, otherwise, stick to what's conservative: a low or medium height heel, appropriate coverage, and nothing too glitzy. Regarding dress or skirt lengths, make sure your lengths are appropriate (a midi to maxi would work best). You're simply dressing a touch nicer than your everyday office look but not so formal that you need to whip out the fine jewelry and couture.
Another fancy dinner genre is the rehearsal dinner. Whether it's your own or you're on the guest list, the formality for these dinners can range anywhere from casual to formal, so it's best to look both at the invitation for the venue and the restaurant for guidance. Rehearsal dinners don't typically require long lengths if you're wearing a dress (save that for the bride), so a simple cocktail dress is more than appropriate. Subtle patterns like plaid, floral, or simple stripes are fine for this event, as you probably won't be taking tons of photos (thereby avoiding the risk of clashing). Shoes can vary in height and style, but it's probably best to stick with what you're comfortable in.
Holidays are for food. Everyone knows it. Whether it's Valentine's Day, Easter, Thanksgiving, Christmas, or New Year's Eve, there's an opportunity for dining out at the finest of restaurants. Depending on the season, there are probably some things you want to keep in mind (like, do you really want open-toed shoes when trudging through the snowy parking lot on Christmas Eve?), but the main thing to consider is venue and occasion.
Whether you're opting for a midi dress or a floor-length gown, consider your fancy dinner and why you're out on the town, to begin with. Valentine's Day and Easter are easy short-length opportunities, while the cooler holidays like Thanksgiving and Christmas may fall in the grey area. As for color scheme, you probably know what's apropos, but when it comes to cocktail hour, darker shades tend to be seen as better choices for formal wear.
Perhaps your fancy dinner is a stay-at-home meal, and you're not dining out at all. This doesn't mean you should opt for sweats and sneakers. Your grandparents and extended family likely don't see you often, so why not dress to impress? The holidays are the perfect opportunity to dress up and make memories regardless of the venue, and you don't want to be the sore thumb sitting criss-cross in jammies.
General Formal Restaurant Etiquette
Perhaps you're dining out at a formal restaurant on a whim, with no reason or event demanding it. This is totally acceptable because maybe there's a new spot in town that has a far-out reservation list you've managed to secure a spot on, or maybe you just have exquisite taste. Hey, we aren't judging you for treating yourself to a fancy dinner!
In any event, we thought you might want to read through a list of fine-dining behavior goofs to save you from potential embarrassment down the line. (Some of these are obvious but still worth scanning.)
Never lift your menu completely. It should be held touching the table, at a low height.

Once you drink from a water glass, that's your seat for the evening.

Avoid clinking your glass wherever possible. Toasts and cheers tend to damage the fine glassware, so call attention politely in other ways.

Try to eat neatly and avoid dirtying the edge of the plate. Your servers don't want to get used food on their hands, just how you wouldn't.

Keep food on the plate, even if it's optional bread. Nothing should be sitting on the table or cloth.

Used silverware should rest on your plate as well, not on the table.

Simply excuse yourself when leaving the table; you don't need to share why.

Leave a bite of food on the plate. It shows that you enjoyed the meal where a clean plate can send the message that you are still hungry or that the portion size was perhaps not enough.

Wait until the host sits and begins eating to do the same. If you're in a group, wait until everyone receives their food to begin eating. Do not ask if it's "okay" to start eating when your plate is set down, but if permission is given without question, it's appropriate to do so.

Place your napkin on your seat if you leave, as placing it on the table or plate signifies that you are through with your meal.

Don't chew with your mouth open or speak while eating.

Say "no, thank you" if you aren't interested in something. Don't take it to be polite as it will waste food.

Eat at a moderate speed. Dinner is a marathon, not a race, especially a fancy dinner.

Keep conversations light and non-confrontational. Come prepared with a topic to bring up if silence arises.

Opt for foods that require you to use a knife and fork, as finger foods are seen as casual and messy.

Don't slouch, slump, shift too much, or sit in casual positions.
Got all that?? No stress – it's an intimidating list for first-time formal restaurant-goers. Above all, dress nicely and use your best manners. The staff and your dinner party will be understanding. Oh, and enjoy the food! That's the most important part in our book.
Called To Surf Has Everything You Might Need from Casual Looks to Formal Wear
We love it when people visit us for a special occasion! We also love it when people simply want a closet refresh. Either way, our boutiques in Utah (and online!) have tons of options for any occasion from date nights and photoshoots to a picnic or a fancy dinner... Our stylists are ready and excited to help you find the perfect pieces to build out your wardrobe, whether you're looking for staples or statement pieces.