---
So, you've got a job interview coming up! That's exciting, right? With job interviews, there's a lot of prep involved, from perfecting your resume and practicing interview questions, to wearing the perfect outfit. You don't want to overdress, but you certainly don't want to underdress, as looking professional is important for most industries.
Today, we'll break down what to wear to an interview by going over typical dress codes for different industries, and we'll point out a few pieces that are just working-professional staples in any closet.
What to Wear to a Job Interview [by Industry]
People across the world are always wondering what to wear to an interview. You probably already have a good idea of what people in your industry dress like, but we decided to break it down for our readers who are still figuring things out! That way, everyone will know what to wear to an interview, whether it be for an internship, apprenticeship, job, study abroad, you name it!
Keep in mind that these are just general guidelines, and sometimes your situation won't adhere to them 100%. (An example: startup companies that are inherently more casual than anything we're going to mention here. There, it is likely appropriate to be pretty casual, but you might still want to avoid holes or graphics.)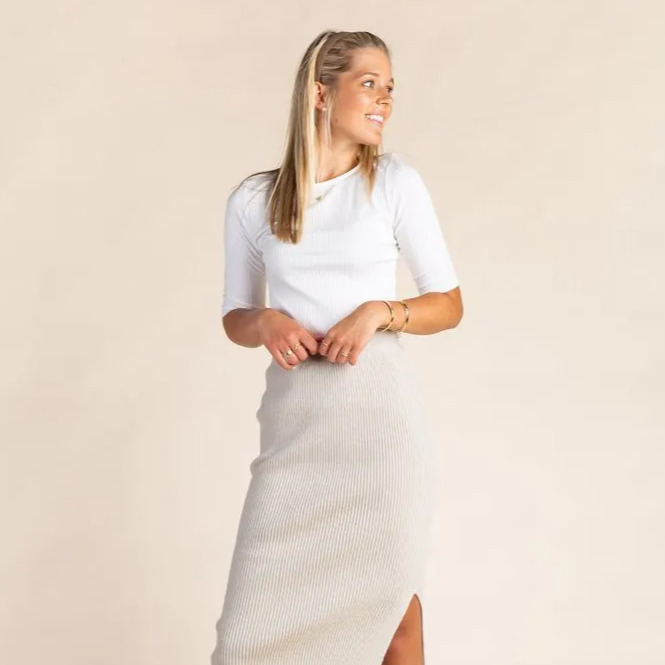 Everyone knows what a standard businessman or businesswoman wears. You can typically point them out anywhere.
For job interview outfits, we're talking pantsuits, sleek dresses, tops or blouses made of higher quality materials, smart sweaters, well-fitted blazers, and pressed pants or trousers (either in a statement print or a simple solid). The most important thing to remember in this type of setting: everything should be clean and wrinkle-free, so break out the hand steamer or iron the night before your interview.
For footwear, you don't want to be uncomfortable, but you don't want to slip into casual territory either. Heels or pumps are appropriate, but keep them to manageable heights. Flats or ankle boots are also acceptable; just keep them simple. Consider wearing nicer shoes than what you wear every day, so your outfit doesn't look worn out.
Here, we're talking any type of designer, artist, writer, multimedia specialist (like a filmmaker or photographer), composer, or performer – those types of jobs. You know if you're in a "creative" space or not based on the job description and industry atmosphere.
If you're worried about being underdressed, stick to the business interview guidelines above, but add a little pop. This is where fun colors, prints, accessories, or styles come into play, as long as they're deliberate choices. For instance, you could wear a bright, floral blazer with a neutral outfit, or maybe some statement jewelry or shoes. You're able to express yourself a little bit more, rather than with subtle accents or colors as you'd see in other industries.
We liked this breakdown from Kelsey Barnes if you want to see how a creative blogger does it.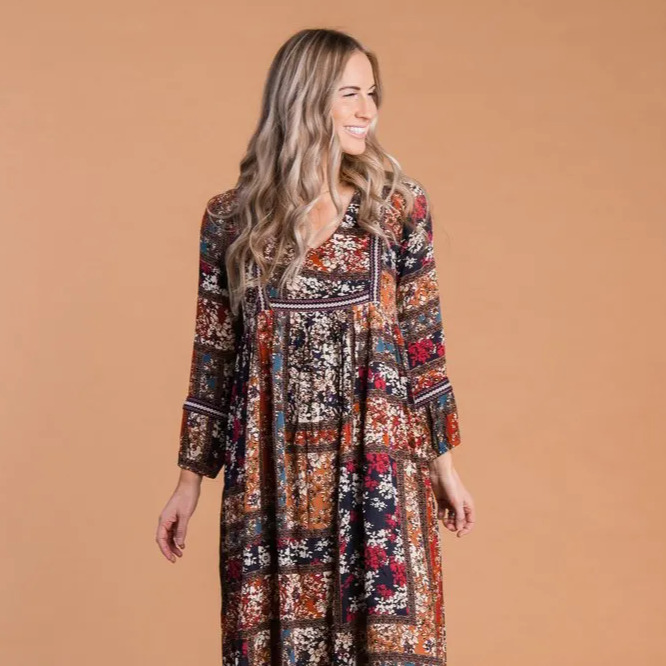 We love our teachers! If you're interviewing for a student teaching (or even full-time teaching) position, there are a few fashion rules to follow to ensure you look the part. You want to show that you're serious; many do this by dressing a bit nicer than they'd dress in the everyday classroom.
The idea here is similar to the tech industry: the focus should be on you and your qualifications, not what you're wearing. For the education industry, you don't want to be too dressed up, as that's not really what you'll be required to wear on the job. Slacks, skirts, and sweaters are always safe and can be a great blend of formal and casual. Embrace colors and accessories, but try to avoid jeans and anything too laid back.
In our opinion, this is where it gets fun 😉
Whether it's your first job, your fifth, or your fifteenth, retail requirements tend to stay the same with a simple casual dress code. If you're familiar with the store, you may know what the employees wear, and you can mimic that in your interview as best you can. Some sales associates are required to wear product as it influences customers to shop the same pieces, so if you already have a piece or two from the store, even better!
Generally, dress a little bit nicer than what you'd wear on the daily, meaning no jeans, graphic tees, or athleisure (unless that's what the store specializes in), but you can still have fun with what you wear! People care more about personality in these sorts of jobs, anyway. If you've got good energy and a genuine smile, you'll knock the interview out of the park.
Last but not least: shoes. Is the job an on-your-feet one? Wear appropriate, closed-toe shoes to the interview instead of strappy sandals or flip flops. This subtle decision can show the interviewer that you're prepared for the job, ready to be on your feet, and willing to get to work. Funny how a simple pair of shoes can do that, right?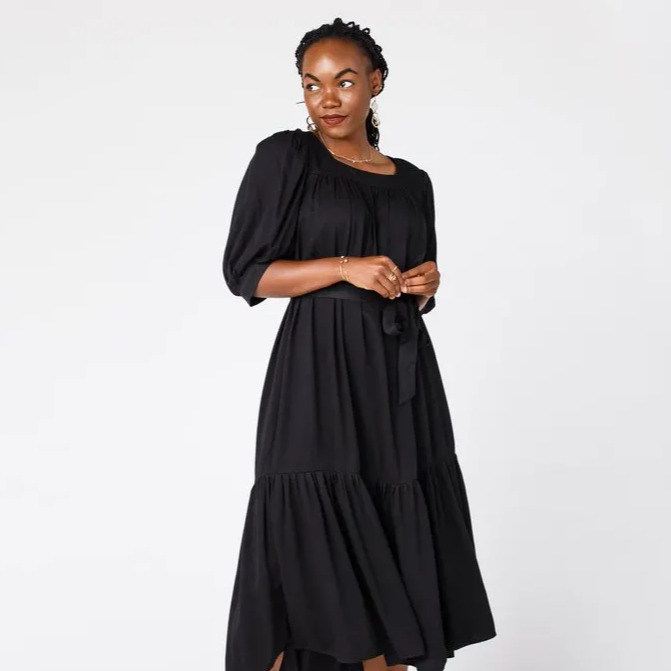 ---
What to Wear to a Job Interview by 2021's Standards
We're all well aware that interviews are changing thanks to the COVID-19 pandemic, with a lot shifting online through virtual interviews or phone calls. Sadly, that doesn't mean you should skip the pants or opt for half of an outfit just because the interviewer can only see your top half. If you look the full part, you'll feel the full part. Even if they can't see you, you should get dressed up, sit up in an organized space, and nail that interview. That's one of our best job interview tips we can offer in this unprecedented time.
Plus, say you're on a video interview and they ask you to get something you don't have on hand. If you leave the video on and go off to search for whatever information they've requested, they'll see you're half-dressed. Turning off video, while likely acceptable, may seem off to the interviewer as well. It's best to avoid the panic that scenario might induce and just get ready entirely. Trust us.
What NOT to Wear to an Interview
Now for the job interview outfits you should never pull out, regardless of industry.
While some offices may be pretty casual, you shouldn't show up for your interview in jeans, a t-shirt, and sneakers. You can break those out once you see your supervisors doing so. As a good rule of thumb, if you see your bosses, supervisors, or coworkers wearing something frequently, then it's likely acceptable for you to do so. But, when in doubt, ask around. It's always better to be safe than sorry.
On the topic of what not to wear, you should avoid things with rips or tears, no matter how "intentional" they are. They tend to cheapen an outfit, making it casual or even unprofessional. We also recommend steering away from anything too tight, too loose, too revealing, too flashy, too ornamental, too dated, or too overdone. Cover up tattoos or extra piercings if you have them, and remember to ask about their dress code policies during the interview if you're worried that something about you won't fit in.
Remember not to wear too much makeup, jewelry, or perfume/cologne, especially if that's not how you typically dress.
Called to Surf Has Everything Your Interview Wardrobe Is Missing
Lucky for you, Called To Surf is your one-stop-shop for everything you might need when your job interview rolls around. Now that you have some ideas of what to wear to a job interview, it's time to pick up the perfect pieces. We have several interview-friendly options in a variety of colors, styles, and prints to help everyone find something they'll love.
We're a women's clothing boutique for the everyday woman, the stay-at-home mom, the working professional, the student, and more. From women's dresses and women's tops to women's bottoms and women's accessories, we've got it all. We hope this guide has helped you in choosing what to wear to an interview. Now go and land that job!